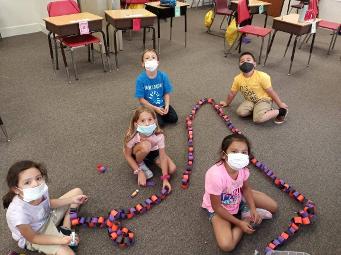 Board of Directors:
Carolyn Kubecka, President
Vanessa Kunefke, Vice-President
Adriana Whitwell, Secretary
Amy Marroquin, Treasurer
Margie Wier
Ruth Friedrichs
Lupita Reyes
Elizabeth Zamora
Mission:
To enable all young people, especially those who need us most, to reach their full potential as productive, caring, responsible citizens.
The Code:
I Believe in God and the right to worship according to my own faith and religion. I believe in America, the American way of life, the Constitution and the Bill of rights. I believe in fair play, honesty, and sportsmanship. I believe in my Boys & Girls Club which stands for all these things.
Key Elements:
Fun

A safe place to learn and grow...

Ongoing relationships with caring, adult professionals

Life-enhancing programs and character development experiences...

Hope and Opportunity

Recognitions
Vision:
Club to provide world class experience

Success for every young person to walk through the doors

All membes stay on track to graduate from high school with a plan for their future.

Demonstrate good Character and Citizenship, and live a Healthly Lifestyle