Boys & Girls Club of Palacios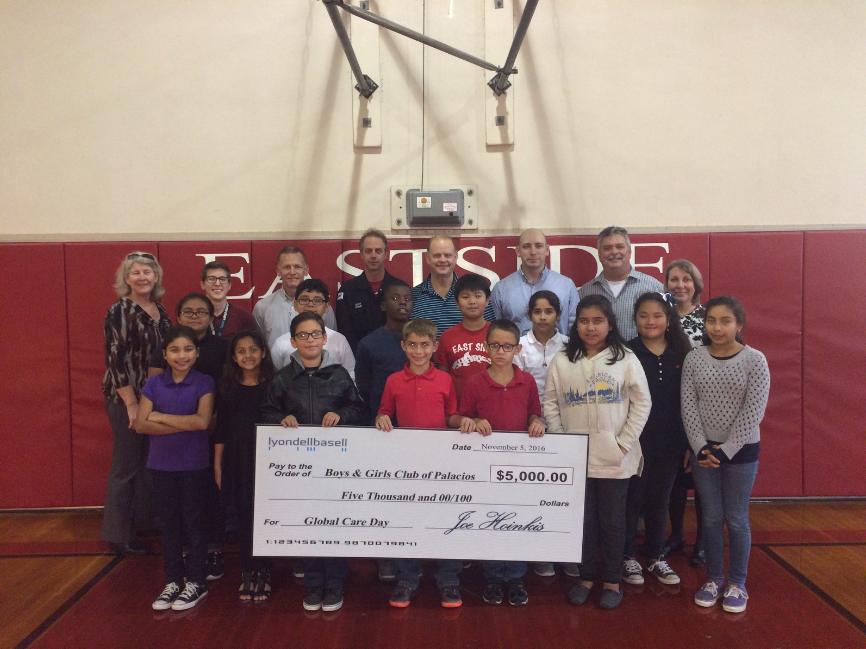 Front (Left to Right): Aryana B., Kynleigh L., Juan G., Noah W., Jason F., Jasylnn S., Ariana S.
Middle (L to R): Yessica B., Oscar P., Cayden H., Tom N., Valerie L., Tram D.
Back (L to R): Carolyn Kubecka, Kayla Sablatura, Joe Hoinkis(site mgr), Scott Grand, Greg Cannon, Ryan Norris, Joe Kelley, Jill Stafford
September 10, 2016 Lyondellbasell kicked off their 2016 Global Care Day at the Boys & Girls Club of Palacios. They had 61 participants representing Lyondell. Lyondell fixed sheetrock problems in four classrooms, the gym, and painted. The site won the corporate prize for best participation. Lyondellbasell presented the corporate prize for the Global Care Day to the Club in the amount of $5,000. It truly warms our hearts how they give back to their community and help youth.
A big thanks to LyondellBasell! We are blessed to have a great community. Lyondell has been busy fixing sheetrock problems and painting in our Gym and Classrooms.